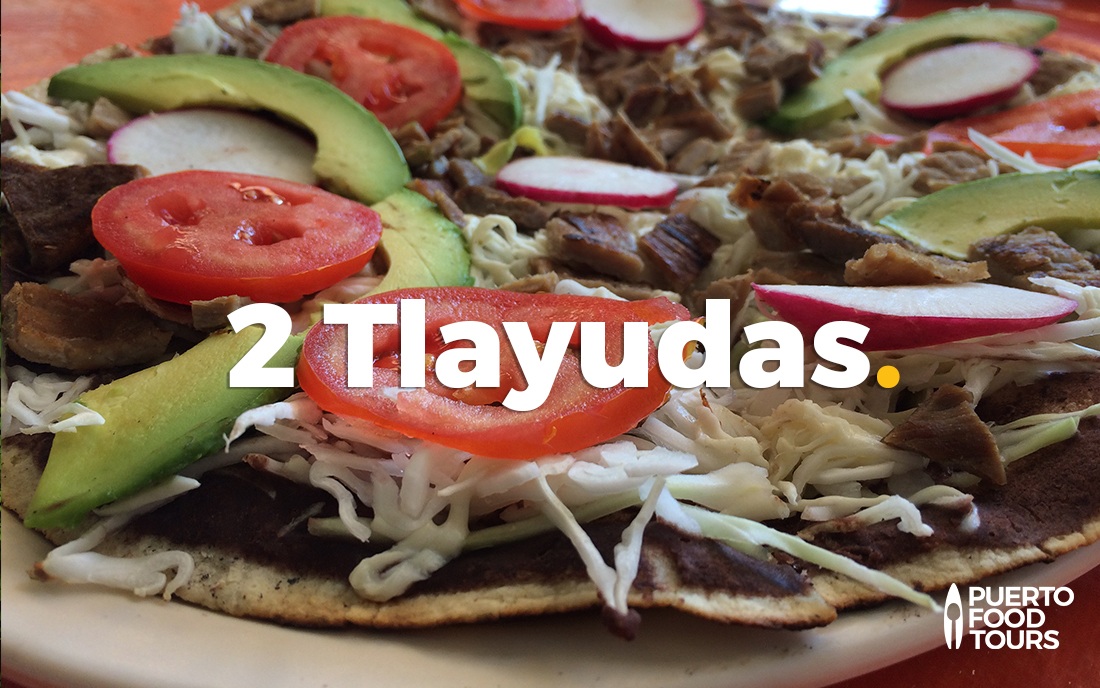 06 Feb

These 5 Mexican dishes will make you stay in Puerto Escondido (Oaxaca)

Apart from gorgeous nature and lovely welcoming people, Mexico is a famous destination for all foodies. With its variety of delicious food, sauces, beverages – all made with love ❤ – one wants to try everything.

And of all the places of Mexico, state of Oaxaca has probably the richest and most authentic culinary variety in the country. So now, that you have your trip planned, tickets and hotel booked, it's time to dive into the local cuisine, and here are our Top-5 to start with:
1.- Mole and the variables (mole negro, mole amarillo, enmoladas, etc.)
 This salsa is one of the most complex and sophisticated in the world, and could easily compete with the famous Indian recipes.
What is it?
For example, "Mole Negro" (black mole) has about 30 ingredients in total, and sometimes takes days to prepare! Unsweetened chocolate, guajillo chile, cinnamon, almonds, bread, peanuts, and lots of other ingredients. All combined, they put a question in your head and a "delicious" smile on your face. Mole Negro is the most common in Oaxaca (and in our opinion, the most delicious), but there are also other types, such as yellow, red, green, and estofado.
When and how?
Mole is normally served with chicken, but can also be used with beef, pork, turkey or other meat. Served over tortillas, it gets a new name of "Enmoladas" which is a famous dish here. Being a perfect balance between sweetness and savory, mole is definitely a must try if you come to any place in Oaxaca.
2.- Tlayudas. 
Tlayudas are one of the iconic Oaxacan street snacks, and are often called "Mexican pizza" ,still, it's very different from a regular italian pizza.
What is it?
To make it, you take a big, thin, crispy corn tortilla, then bake it (on an open flame of a grill or traditional "comal" oven). Then you cover it with bean paste, some veggie toppings, like lettuce, tomato, avocado, then put quesillo (Oaxacan cheese), and depending on your taste, add meat ("tasajo" beef one is very popular in the region). Usually you would serve them open-faced, but they are often served folded as well.
When and how?
Tlayudas are extremely popular as both a restaurant and street food everywhere in Oaxaca and Mexico, as they are delicious and filling. They are mostly eaten for lunch and dinner. Also, that would be a good option for vegetarians, as you can always ask an option "sin carne".  
3.-Tamales
Probably the most famous street food – you can find them basically everywhere!
What is it?
Tamales are made of the corn dough mixed with a filling and wrapped in corn husk or banana leaves and steamed. 
When and how?
Tamales are famous all over Mexico, and are often served at parties, as they can be prepared or bought in advance. They are super practical: portable and nutritious, and are also often eaten as a mid-day snack. Tamales are also associated with various holidays, like Christmas posadas, Day of the Dead, Día de la Candelaria and others.
Depending on the fillings, there are several types of Tamales: rajas (tomato or peppers strips), mole con pollo (mole with chicken - you already know what mole is), frijol (beans), chepil (a local Mexican herb), and tamal dulce (a sweet one, often with pineapple).
4.-Pozole
A must try for all soup lovers.
What is it?
Pozole is a traditional soup. It's usually made from hominy, various types of meat, topped with chile, lime, avocado, radishes, lime, sour cream. It's often scooped up with tostadas.
When and how?
Served at the restaurants (lot of them known as "pozolerías"), it's a comfort and filling food for a nice dinner.
5.-Smoked fish tacos.
Yep, nowadays you can hardly surprise anyone with the word "taco". Still, as one of the famous fishing spots, Puerto Escondido has something to offer that you surely haven't tried before – a smoked fish taco.    
What is it?
The freshly caught fish ("pez del día") is being smoked and prepared with a special salsa, then the veggies are added and everything is wrapped in a tortilla like a taco that we're used to eat – except for this one is 200% more delicious, guaranteed 🙂
When and how?
Tacos are mostly eaten for lunch and dinner. Although fish tacos are pretty popular everywhere, the real smoked ones are still hard to find (discovering one of these places in Puerto Escondido was a real godsend for us).
Bonus – Chocolate drinks.
Mexico is world famous as the homeland of cacao beans and chocolate – and Oaxaca keeps being one of the famous producers and consumers of this magical goodness.
Practically anywhere you go, you can ask for the hot or cold chocolaté, and in some places even get a chocolate frappé.
However, what we really recommend is the "back to roots" chocolate option – a refreshing cup of what is often called "The Mexican Red Bull". Want to find out what it is? Ask our guide 😉
"God gave wings to the angels and chocolate to the humans".
Before you dive into the local Mexican food, please always remember to choose the best places to eat, and to keep your hands clean (we cover that and other tips in our "How not to get food sick" article). Safe travels and "buen provecho"!  ?